The IIT Boeing Scholars Academy is rebranding. It will now be known as the Illinois Tech Global Leaders Program. The program is in the process of redesigning the website, marketing materials, and overall online presence. In the meantime, visit their new Facebook Page.
What this change means moving forward:
We still…
Receive support from Boeing
Have the same staff
Are STEM-focused
Serve Chicago, and inspire Scholars to serve
Prepare Chicago-area students for college
Conduct a  four-week summer program
Coach Scholars through a year-long, student-driven project
We now also…
Are receiving funding from other sources
Have a name that reflects how the Scholars grow as leaders
Are involving alumni in the program in a variety of ways
Are bringing in more and more diverse perspectives
Will be expanding the program's global impact, including hosting international educators from Madrid to Belarus to learn about the program this summer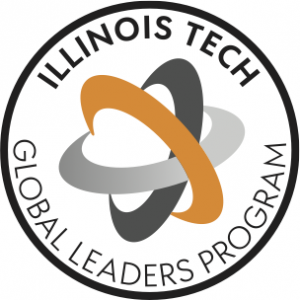 The Illinois Tech Global Leaders Program is grateful to the IIT community for providing such a supportive and innovative environment for the Scholars and looks forward to continued collaboration.
If you're interested in getting involved with the program, see the following opportunity:
Become a Project Mentor
The Illinois Tech Global Leaders Program (GLP), formerly the IIT Boeing Scholars Academy, has exciting volunteer opportunities for adult professionals who are interested in mentoring diverse, high-achieving high school juniors. GLP aims to inspire students to lead and serve their communities through STEM and access to higher education. Lead Project Mentors and Assistant Project Mentors will work with a small team of high school juniors throughout the year as they implement Community Innovation Projects of their design. If you have worked on projects and are interested in mentoring motivated youth, we need you. To learn more about this opportunity, click here. To apply, click here.
This event reflects the values expressed in IIT's Diversity Statement and is intended to promote diversity at IIT.