Interested in learning about the impact of dairy on health? The Clinical Nutrition Research Center at Illinois Tech is looking for research volunteers.
Who is eligible?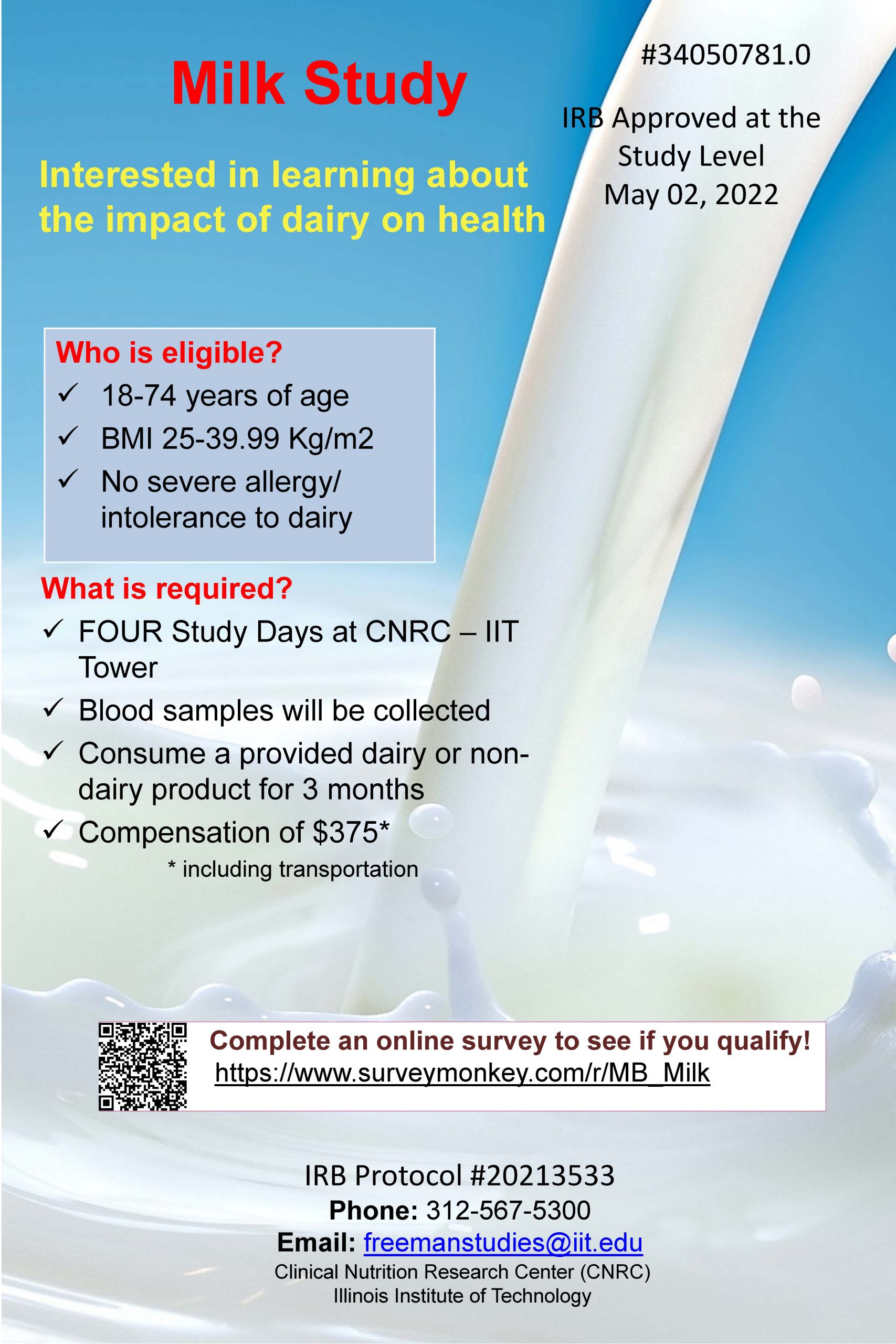 18-74 years of age
No severe allergy/intolerance to dairy
What do you do if in the study?
4 Study Days including blood collection
Consuming provided dairy and non-dairy products for 3 months
Compensation of $375
Complete the survey to see if you qualify!
Questions or want more information? Contact us via email or phone!
Phone: 312-567-5300 Email: freemanstudies@iit.edu