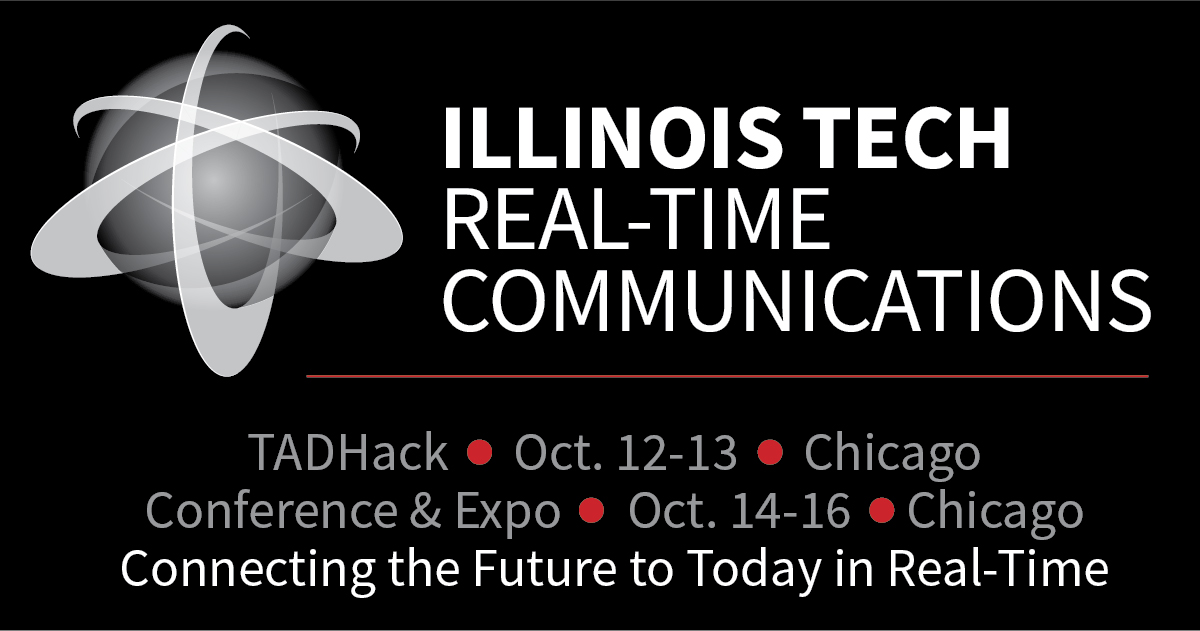 Students and faculty are welcomed to attend the annual Real-Time Communications Conference & Expo, which will be held October 14–16 at Hermann Hall.
The RTC Conference brings together experts to discuss the rapidly changing field of real-time communications. Click here to view program. Professional networking opportunities are available.
Speakers and attendees will represent more than 50 communication technology companies, including sponsors T-Mobile, AT&T, TADSummit, mLogica, Verizon, Vail, nexVortex, Red Hat and Comcast. Click here for a list of speakers.
One keynote discussion will feature representatives from Comcast, AT&T and T-mobile who will discuss how phone companies are responding to unwanted robocalls.
Another keynote will feature the 2019 winner of the TADHack Chicago, which will be held the weekend before the conference at Illinois Tech.
Volunteer and scholarship opportunities are available for students. For more information email Carol Davids at davids@iit.edu.
Illinois Tech students can get free access to tutorials held on Monday, October 14 by using code STUDTUT when registering for the TUTORIAL option.
Illinois Tech students and faculty can get free access to all four keynote events and access to the expo by using the code ACADFULL when registering for the EXPO PLUS option.
For more information, visit: rtc-conference.com/2019/