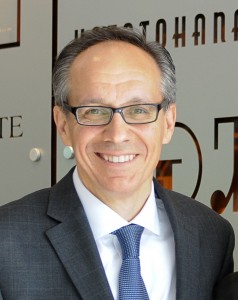 On Thursday, November 15, at 4 pm, IIT Trustee and President of Harris myCFO Joe Calabrese will present "Investing in Illusions" at IIT's downtown campus (Room 590). Most financial and economic models assume that humans are rational, decision-making units always seeking to maximize the "utility" of their decisions. In real life we know that nothing could be further from the truth.
"Investing in Illusions" will explore some of the psychological biases that have been identified and researched over the last few decades that help to explain some of the powerful behavioral predilections that prevent us from making rational financial decisions. Identifying and understanding these proclivities can be of significant value to investors wishing to avoid making classic financial and investing errors.
Hosted by IIT College of Psychology, IIT Stuart Masters of Science in Finance, and IIT Stuart Center for Financial Markets.