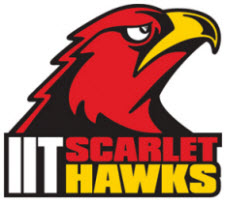 Illinois Tech women's soccer and visiting Saint Mary's College battled for 110 minutes but couldn't decide a winner. Both goalkeepers made several key saves in the 0-0 Sunday affair.
Saint Mary's goalkeeper Chanler Rosenbaum posted 7 saves while her counterpart Amy Arnhart from Illinois Tech collected 8 saves.
The Scarlet Hawks are now 0-2-1 on the season with two non-conference games this week in Arizona.