Illinois Institute of Technology is proud to announce the winners of the 2012 Alumni Awards.
On April 13, 2012 a luncheon will be held in Hermann Hall to honor the nine winners for their contributions to their professions, to the world, and to IIT. Look for brief biographies on each of these alumni in IIT Today through April 12, 2012.
Today's item features Outstanding Young Alumni and Lifetime Achievement Award winners.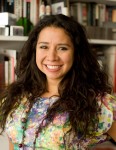 Outstanding Young Alumni Award
Katherine Darnstadt (B.Arch. '05)
Darnstadt started LATENT DESIGN in 2009. She is a licensed architect and a Leadership in Energy and Environmental Design accredited professional. When Darnstadt was laid off, like many designers and architects in recent years, she had already met all of her professional requirements, but she was also just a few years out of architecture school. She knew that she wanted to work in the public-interest design field, but there weren't many firms that shared this mission.
"I took a gamble. I'll see what happens and learn as we go. I had to make my own options and create a career for myself," she says of starting LATENT DESIGN. Darnstadt credits her IIT education with giving her a holistic picture of architecture. "IIT combines process with practice to teach transferrable skills and critical thinking that advances design. I think my time there shaped so much of what I thought of the profession, and the alumni and professors gave me the support and strength to challenge what the profession will be in the future," Darnstadt said.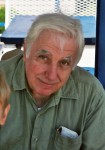 Lifetime Achievement Award
Peter Beltemacchi (CRP '63, M.S. '64)
After earning his degrees from IIT, Beltemacchi joined the faculty in 1967 and most recently served as the associate dean and associate professor of city and regional planning. He dedicated nearly fifty years of his life to the IIT College of Architecture and has been integral to the evolution and success of the college as an award-winning teacher and active contributor to college and university governance. Beltemacchi used his design and planning skills to improve his local and international communities. Beltemacchi turned down a full scholarship to Yale in order to stay close to the ones he loved. He earned two degrees from IIT, taught for four and a half decades, and served in a number of administrative capacities. "IIT was Peter's home. He had a profound sense of belonging there. IIT recognized something great in Peter, and he recognized something even greater in IIT." –Ann Barry, Beltemacchi's wife.