Illinois Institute of Technology is proud to announce the winners of the 2012 Alumni Awards.
On April 13, 2012 a luncheon will be held in Hermann Hall to honor the nine winners for their contributions to their professions, to the world, and to IIT. Look for brief biographies on each of these alumni in IIT Today through April 12, 2012.
Today we feature this year's three winners of the Professional Achievement Award.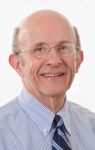 Marvin Ament (BIOL '59) is one of the founding members of the field of pediatric gastroenterology. He was a distinguished professor and spent nearly four decades as chief of the Division of Pediatric Gastroenterology, Hepatology and Nutrition at UCLA Medical Center in Los Angeles. He was a pioneer in the development of endoscopic equipment in procedures for infants and children as well as in developing tests for gastroesophageal reflux disease.
Jeffrey Leving (LAW '79) began his legal career as a staff attorney working at Chicago Volunteer Legal Services Foundation. It was his experience there that inspired him to start his own practice. In 1981, he started The Law Offices of Jeffery M. Leving, focusing on family law, divorce, paternity, and child custody. He is licensed to practice law in Illinois, the United States District Court for the Northern District of Illinois, the U.S. 7th Circuit Court of Appeals, and the U.S. Supreme Court. He wrote two groundbreaking books, Fathers' Rights and Divorce Wars.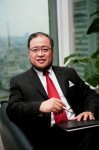 After Paul Mak (CHE '81) earned his his bachelor's degree in chemical engineering, he worked for 16 years at SC Johnson, where he positioned himself as a business partner. Mak started in U.S. manufacturing as a process engineer responsible for insecticide production and eventually became the production manager and oversaw manufacturing in China. He is now the chief executive officer of Mary Kay Cosmetics Company in China. During the past 13 years with Mak as CEO of Mary Kay China, the organization has become a billion-dollar business.