The Wanger Institute for Sustainable Energy Research (WISER), along with Armour College of Engineering and Chicago Council on Science and Technology (C2ST) will present 2016 Distinguished Lecturer Robert C. Armstrong on Wednesday, March 2 at 3:15 p.m. in Perlstein Hall Auditorium, Room 131. The presentation will provide the results of a comprehensive study on The Future of Solar Energy conducted by the MIT Energy Initiative (MITEI). Light refreshments will follow.
Armstrong is director of the MIT Energy Initiative and Chevron Professor of Chemical Engineering at Massachusetts Institute of Technology. A member of the National Academy of Engineering, he is a recipient of the Warren K. Lewis and Professional Progress awards of the American Institute of Chemical Engineers, and the Bingham Medal of the Society of Rheology. His research interests include polymer fluid mechanics, rheology of complex materials, and energy.
For more information click here.
RSVP to Peg Murphy (murphym@iit.edu).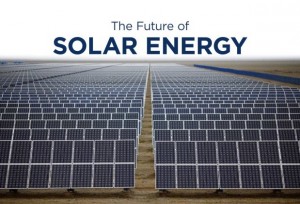 Note: Engineering students can receive IIT Engineering Themes credit for Energy.