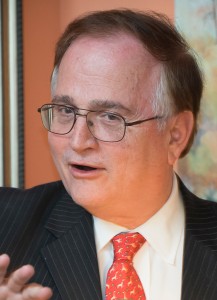 The Pritzker Institute of Biomedical Science and Engineering, along with the Department of Biomedical Engineering, will present the 2016 Robert A. Pritzker Distinguished Lecturer Nicholas A. Peppas, Sc.D. on Friday, February 19 at 1:50 p.m. in Wishnick Hall. A reception will follow.
Peppas is the Cockrell Family Regents Chair in Engineering #6, professor of biomedical engineering, chemical engineering and pharmacy, and the director of the Institute for Biomaterials, Drug Delivery and Regenerative Medicine at The University of Texas at Austin.
For more information click here: Pritzker Flyer.