lllinois Tech's Wanger Institute for Sustainable Energy Research (WISER) and Armour College of Engineering, with the Chicago Council on Science and Technology (C2ST) will present the 2023 Distinguished Lectureship Series featuring President and CEO of GTI Energy Paula Gant and Director of Systems Modeling at GTI Energy Derek Wissmiller.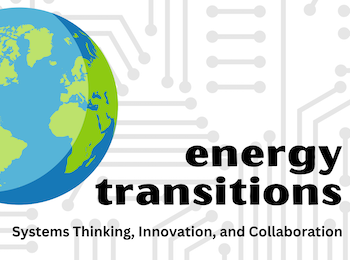 The event will be held Wednesday, April 5, 2023, at 3:30–4:30 p.m. in Room 104 of the Rettaliata Engineering Center, 10 W. 32nd St. The lecture will also be live-streamed on Illinois Tech's YouTube channel.
Click here for additional programming information.
Access the livestreamed program here.
A live session link will be posted on April 3 for questions and/or comments.
The Illinois Tech faculty host is Professor Hamid Arastoopour, WISER Director and Linden Professor of Engineering (arastoopour@iit.edu, 630-988-9735).
Please contact Professor Arastoopour or Peg Murphy (murphym@iit.edu, 708-268-1458) if you have questions or need additional information.