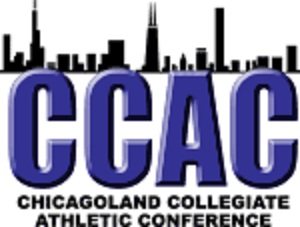 The Chicagoland Collegiate Athletic Conference announced its 2012 fall all-academic teams on Monday morning, where a total of 305 student-athletes from the league's 15 member schools honored for their academic accomplishments. Illinois Tech filled 22 of those spots with representation from all 5 fall sports. The break down by sport came out to be 5 Men's Cross Country, 5 Women's Cross Country, 3 Men's Soccer, 7 Women's Soccer and 2 Women's Volleyball. The list of students is just below.
Men's Cross Country: Zach Gates, Colin McQuone, Andrew Montague, Ethan Montague, Jefferey Somerfield.
Women's Cross Country: Anne Crotteau, Sara Glade, Abby Jahn, Courtney Rouse, Kira Vincent
Men's Soccer: Liam Barrett, John Connor, Ciaran Kohli-Lynch
Women's Soccer: Polina Batchkarova, Jacquelyn Ewald, Hailey Kunkel, Diana Otero, Amanda Smith, Whitney Theisen, Veronica Torres
Volleyball: Samandy Fulgence, Brittany Mead
To be nominated for one of the five teams, a student-athlete must have been enrolled at his/her respective CCAC school for a minimum of one academic year, have completed at least 30 semester hours and boast no less than a 3.25 cumulative grade point average.