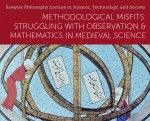 The Lewis Department of Humanities will host the Spring 2012 Sawyier Philosophy Lecture in Science, Technology, and Society, featuring Jon McGinnis, at 2:30 pm on April 13  in Life Sciences, room 111. Refreshments will be served at 2 pm.
McGinnis is an associate professor of philosophy at University of Missouri—St. Louis and is a Greco-Arabist who also has interest in medieval Latin science, philosophy and theology. His lecture "Methodological Misfits: Struggling with Observation and Mathematics in Medieval Science" will explore how few people doubt the significance of observation and mathematics for the physical sciences, and yet observation rarely matches exactly what our mathematical formulas predict. Through two case studies from medieval Islamic science, McGinnis will illustrate the harmful effects of an exaggerated concern with getting a precise match.
As a graduate student he was a research fellow at Harvard University for a year in the department of the History of Science. He also was a Fulbright scholar to Egypt, where he studied at both the American University in Cairo and the University of Cairo.
Since becoming a professor at the University of Missouri, St. Louis he has received a University of Missouri Research Board Award as well as National Endowment for the Humanities Summer Research Stipend, two NEH Fellowships and has been elected to Membership at the Institute for Advanced Study. He is also on the executive council of the Society for Medieval and Patristic Philosophy. In addition to being the philosophy department's resident classicist and medievalist, he is also a fellow in the Center for International Studies.