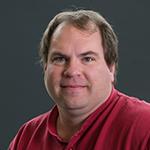 Jeff Terry, professor of physics, has joined the organizing committee for the American Vacuum Society Pacific Rim Symposium on Surfaces, Coating, and Interfaces (PacSuf) 2018 and 2021. Terry will join the committee as the promotions chair.
PacSurf2018 will be held on the Big Island of Hawaii December 2–6. The steering committee includes representatives from Australia, Canada, China, Japan, Korea, Mexico, New Zealand, Philippines, Singapore, Taiwan, and the United States. PacSurf2018 will focus on the latest advances in biomaterial surfaces and interfaces, energy harvesting and storage, nanomaterials, plasma processing, and thin films.
Learn more about PacSurf here.