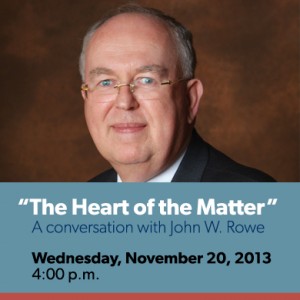 Take part in an event featuring a discussion hosted by John Rowe, Co-Chairman of the American Academy of Arts & Sciences, Commission on the Humanities & Social Sciences, IIT Regent and Former Chairman of the Board of Trustees and Chairman Emeritus of Exelon Corporation at 4 pm on Wednesday, November 20, 2013 in Hermann Hall.
Rowe will lead a discussion on "The Heart of the Matter," a report on the importance of humanities and social sciences in education in preparing Americans to be productive citizens of the U.S. and the world.
For more information, visit or contact Lauren Shelby at 312.567.5030. Rsvp here.