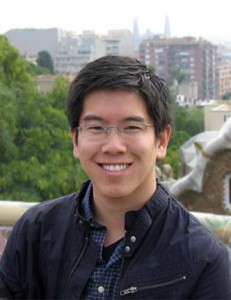 Congratulations to IIT Institute of Design Master of Design student Aaron Otani, who beat out 2,000 applicants from more than 200 universities to win the Kleiner Perkins Caufield and Byers fellowship this summer. You can check out Wired magazine's scoop on what Otani will be up to in the article "This Is How You Get a Kleiner Perkins Design Fellowship."
The KPCB Fellows Program offers outstanding college students from across the United States an opportunity to gain significant experience working on unique and challenging technical or design problems, and to develop new relationships that are meaningful to their careers.
Over the course of a summer, KPCB Fellows will be employed at KPCB's portfolio companies, where they can develop their technical or design skills and be mentored by an executive within the company. Fellows will also be invited to attend private events held by KPCB and events hosted by portfolio companies, where they can meet other talented engineering and design students, network with luminaries in their respective field, and explore the San Francisco Bay Area.  Learn more at the KPCB Fellows site.