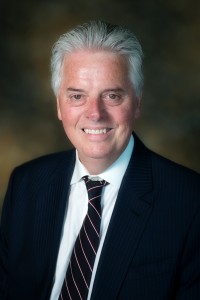 Alan Cramb, Provost and Senior Vice President for Academic Affairs, has been elected to the National Academy of Engineering's 2014 Membership Class. Announced by Dan Mote, Jr., NAE President, the provost is one of the NAE's 67 new members and 11 foreign associates. Cramb is being honored for his contributions to the development of high-integrity continuously cast steels.
Election to the NAE is one of the highest professional distinctions that an engineer can receive. This honor is for engineers who made outstanding contributions to "engineering research, practice, or education, including, where appropriate, significant contributions to the engineering literature," and to the "pioneering of new and developing fields of technology, making major advancements in traditional fields of engineering, or developing/implementing innovative approaches to engineering education."
IIT President John L. Anderson and Darsh Wasan, Vice President of International Affairs are also members of the NAE. With the addition of the provost, the number of IIT NAE members (faculty and alumni) has now increased to 42.