Meet Alireza Khaligh (Ph.D. EE '06) and Wesley B. Leggette (CS '12), this year's Outstanding Young Alumnus Award recipients.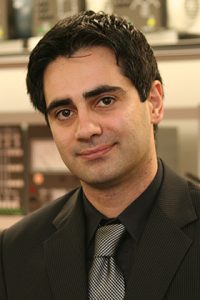 Following graduation Khaligh did postdoctoral work at the University of Illinois at Urbana-Champaign and then took a professorship at Illinois Tech before moving to his current role as associate professor at University of Maryland. At the University of Maryland Khaligh funded a research program on power electronics and pioneered the power electronics academic program there, attracting more than $5 million in research grants as a principal investigator or a co-principal investigator. He also became an expert for the National Science Foundation's Energy, Power, Control, and Networks Program, a recognition highly unusual at such a young age.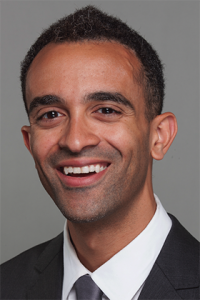 Leggette is a lead inventor and key spokesperson at Cleversafe, Inc., a startup incubated at Illinois Tech that revolutionized computer-data storage. In 2005 one of Leggette's classmates came to his dorm room for help building a software system. Leggette obliged and learned his friend was helping a campus startup to "warehouse all the data in the world." Leggette began interning with Cleversafe the next semester and was hired full-time while still an undergraduate.
The 2017 Alumni Awards luncheon and ceremony will recognize 12 alumni and one civic leader. Help us celebrate these extraordinary winners on Friday, April 21 at noon in Hermann Hall. Registration is required, and tickets are $50 each. Come early and check out the Spring 2017 IPRO Day exhibits.