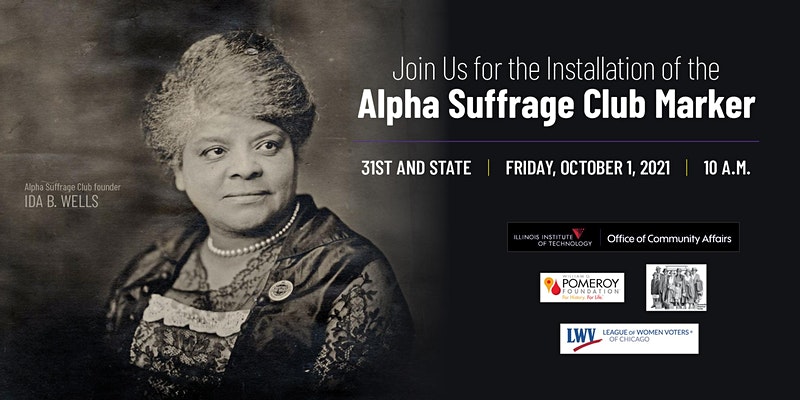 On January 30, 1913 Ida B. Wells founded the Alpha Suffrage Club located at 3005 S. State Street. The goal was to make African American women feel more comfortable in the realm of politics and then to "use the vote for the advantage of ourselves and our race," said Ida B. Wells.
The former site of the Alpha Suffrage Club is located on the campus of Illinois Tech and a commemorative marker will be unveiled on October 1, 2021 at 10:00 a.m.
The ceremony is at the NE corner of 31st and State Street followed by a reception at 3201 S. State Street (McCormick Tribune Campus Center) at 10:30 am. The reception includes a book signing by Michelle Duster, author of Ida B. the Queen, and the great granddaughter of Ida B. Wells and a performance by Tsehaye Hebert. Copies of the book are available for $17 with registration and $27 onsite. Parking for both events is at the A4 parking lot.
https://www.eventbrite.com/e/alpha-suffrage-club-marker-unveiling-and-reception-tickets-172154838757