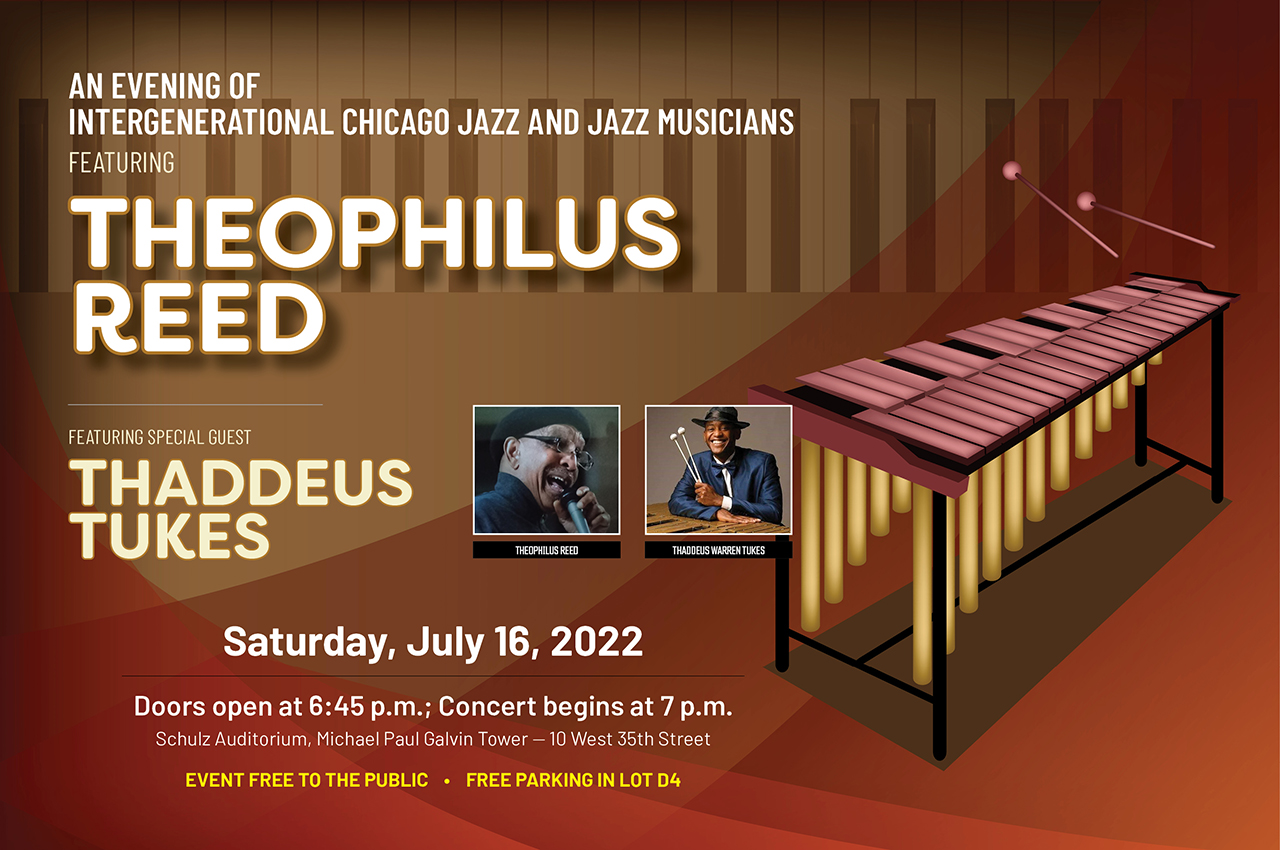 Join Theophilus Reed and Thaddeus Tukes on Saturday, July 16, at 7 p.m. for an intergenerational mix of jazz that blends traditional jazz standards with the modern rise and fall of chords that end with freer improvisation.
Reed is a veteran vocalist, pianist, arranger, and composer. Tukes is a vibraphonist, composer, arranger, pianist, and bandleader, and one who "brings poetry to the vibraphone," according to the Chicago Tribune. Tukes has released three albums under his self-owned label, Vibetown Studios. He performs as a bandleader and special guest of the Chicago Jazz Festival, Hyde Park Jazz Festival, South Side Jazz Coalition, Inc., and various jazz clubs and ensembles throughout the country.
The concert will be held in Schulz Auditorium on the first floor of Michael Paul Galvin Tower.
To register, please click here.