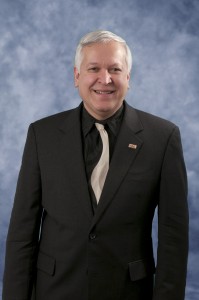 Andrés Garza has been named as executive director of the IIT Career Management Center, Vice Provost for Research Dennis Roberson announced this week. Garza will be responsible for the management and operation of the center, which provides a lifelong career resource for IIT students and alumni and provides individualized, tailored recruiting services to employers.
Garza previously served as director of the Office of Career Services at the University of Illinois at Chicago (UIC) for more than 19 years, managing staff that provide all aspects of career counseling and organize on-campus recruiting for more than 27,000 students. Last year, the UIC Office of Career Services raised $300,000 through innovative programs such as The Chicago Graduate and Professional School Fair.
During his 29 years at UIC, Garza served on numerous committees looking at issues of recruitment, retention, minority students, and alumni relations. He served as chair of the Martin Luther King, Jr. Scholarship Committee for 14 years, helping to provide scholarships to more than two hundred UIC students. Garza and his two sisters established a scholarship at UIC in honor of his parents and led a fundraising campaign to endow a scholarship honoring a deceased, long-time UIC employee.
A member of the National Association of Colleges and Employers (NACE) since 1993, Garza has contributed book reviews for the NACE Journal. He served as co-chair of the Midwest Association of Colleges and Employers (MWACE) Annual Conference twice and has worked on numerous professional committees. He has served on the Board of the Hispanic Alliance for Career Enhancement (HACE) since June of 2005. In 2004, he testified at a hearing of a U.S. House Subcommittee on "The Federal Hiring Process: The Long and Winding Road."