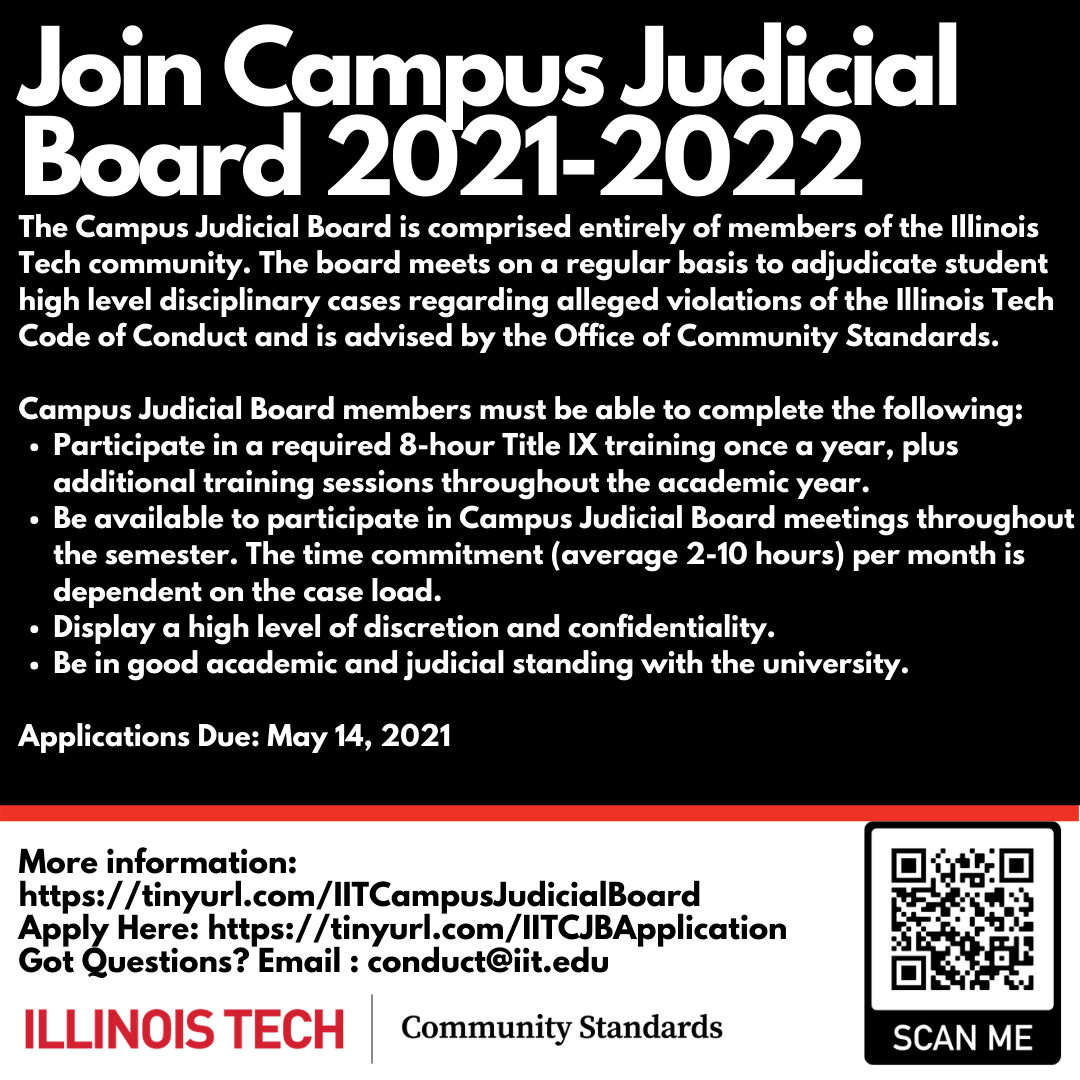 The Office of Community Standards is looking for students to participate in the Campus Judicial Board for the 2021-2022 Academic Year. The Campus Judicial Board is comprised entirely of members of the Illinois Tech community. The board meets on a regular basis to adjudicate student high level disciplinary cases regarding alleged violations of the Illinois Tech Code of Conduct and is advised by the Office of Community Standards.
The Campus Judicial Board is a leadership opportunity part of the campus judicial process that hears alleged violation(s) of the Student Code of Conduct that could result in suspension and/or expulsion and are complex in nature.
Campus Judicial Board members must be able to complete the following:
Participate in a required 8-hour Title IX training once a year, plus additional training sessions throughout the academic year.
Be available to participate in Campus Judicial Board meetings throughout the semester. The time commitment (average 2-10 hours) per month is dependent on the case load.
Display a high level of discretion and confidentiality.
Be in good academic and judicial standing with the university.
If you're interested in joining the board or just learning more, fill out an application here or copy and paste this link to your web browser https://tinyurl.com/IITCJBApplication. The first round of interests closes on May 14, 2021.
Have a question about the board or disciplinary process? Contact the Assistant Director of Community Standards, Raul Fernandez, at rfernandez1@iit.edu.