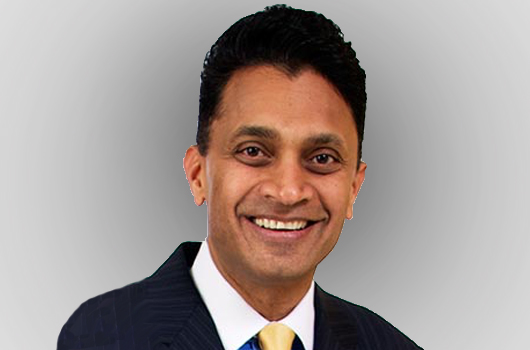 Prasad S. Kodukula (Ph.D. ENVE '84), an adjunct faculty member in Armour's Civil, Architectural, and Environmental Engineering Department, was named the recipient of the 2016 Eric Jenett Project Management Excellence Award from the Project Management Institute (PMI). The award honors an individual who has made outstanding contributions to the project management profession or its practice through leadership, technical project management, and strategic and business management acumen. He received the award at the PMI Professional Awards Gala and Dinner on September 24 in San Diego, California.
Kodukula will be sharing his wealth of knowledge on project management through future short courses in the Armour College of Engineering. In these courses, students will learn best practices used by high performing, project-centric organizations and how to successfully manage their own projects. These courses are designed for engineering professionals and graduate students seeking to hone their engineering management skills and advance their careers.
Kodukula, PMP, PgMP, is a multiple award-winning speaker, coach, author, and entrepreneur with 30 years of professional experience. He is the founder & CEO of Kodukula & Associates, Inc., a project management training, coaching, and consulting company in Chicago. He is a co-founder and CEO of Neochloris, Inc., an alternative energy technology company and co-founder and former CEO of Constant Compliance, Inc., an environmental technology company. He was recognized by PMI in the past with the 2010 PMI Distinguished Contribution Award.