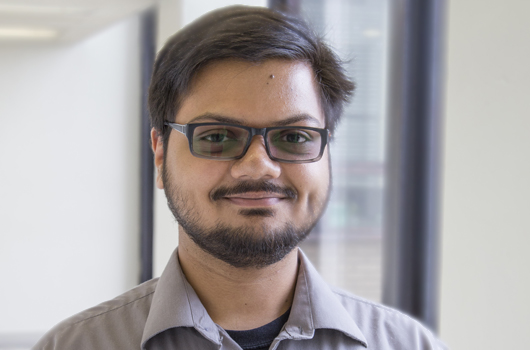 Armour College of Engineering co-terminal student, Subarno Saha, (EE '16, M.S. EE, '16) will address fellow graduates at the 2015-2016 Commencement Ceremony which takes place on Saturday, May 14, 2016 at 10 a.m. on Ed Glancy Field.
Saha arrived at Illinois Institute of Technology from his home in Dhaka, Bangladesh and immediately delved into the opportunities available to him. He participated in two of Armour's Distinctive Education programs: Armour R&D and IIT Engineering Themes and will be recognized for participation in IIT Engineering Themes at Commencement. During his time at Armour, Saha maintained a 3.5 GPA and has been included on the Dean's list for three years.
Aside from Armour, Saha was President of Illinois Tech's Eta Kappa Nu chapter and was a member of Alpha Sigma Phi fraternity; serving as scholarship director in his third year. He devoted his time to improving student life on campus as vice president of communications of the Student Government Association and was a founding member and chair of the President's Student Advisory Council.
Saha shared his knowledge and passion for Illinois Tech with underclassmen as a resident advisor, student assistant for the Office of Campus Life, and Peer Mentor. He also served as a Teaching Assistant for ECE 100 and tutor at the Academic Resource Center.
In addition to academic excellence, Saha found time to participate in creative endeavors on campus. He experienced his first stage performance as part of the Crown Joules, an a cappella choral group. The experience led him to join the student theater troupe, 33rd Street Productions. Saha also found time to serve others, helping to build a house in North Carolina through Habitat for Humanity as part of Illinois Tech's Alternative Spring Break.