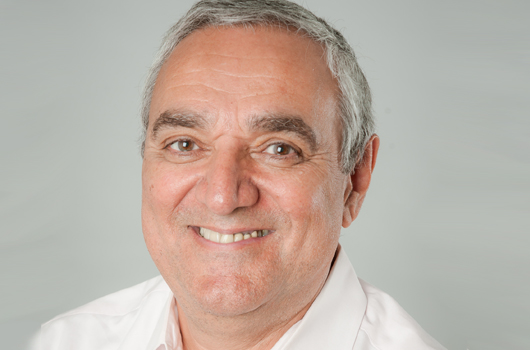 Armour College of Engineering Professor of Chemical Engineering Javad Abbasian was awarded the Bauer Excellence in Undergraduate Teaching Award by Illinois Institute of Technology Provost Frances Bronet during the 2016 Faculty Recognition and Awards Reception on April 1, 2016.
Abbasian received his Ph.D. from Illinois Tech in 1986 and an MBA from the University of Chicago in 1996. He spent several years as an engineer at the Institute of Gas Technology, leaving as the director of fundamental research to join the Illinois Tech Chemical and Biological Engineering faculty in 2000. Abbasian has taught several undergraduate courses at Illinois Tech, primarily in Process Design and Thermodynamics.
Abbasian has twice received the Chemical and Biological Engineering Teacher of the Year award. He is a passionate, challenging and demanding instructor who pushes students to their limits, but is always available for assistance and guidance. He is ready to offer students advice and support not only for their coursework, but also their professional careers. One student compared his teaching style to process design, stating that Abbasian "takes the 'raw material' of students and aids in molding them into valuable, logically thinking, problem solving, chemical engineers." He clearly shows care and compassion for his students, concerned about each student's success.