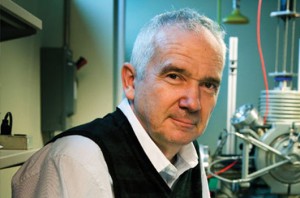 Today (Tuesday, April 18) at 10:11 a.m. CT, the Orbital ATK CRS-7 mission will launch from NASA's Kennedy Space Center on a mission to the International Space Station. Among its cargo will be a crystal growth experiment led by Professor of Mechanical and Materials Engineering Aleksandar G. Ostrogorsky. Learn more about the launch and mission here.
Watch launch coverage starting at 9 a.m. CT on NASA Television here.
Watch the launch live, streamed in 360 video on NASA's YouTube channel. Learn more here.