Illinois Institute of Technology Armour College of Engineering is pleased to welcome three new faculty members to campus this fall. These faculty members will advance the university's mission through research and enhance student experience in the classroom.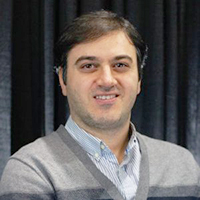 Mohammad Asadi will join the Chemical and Biological Engineering Department as Assistant Professor of Chemical Engineering. Previously he was a research associate at the University of Illinois at Chicago (UIC). Asadi completed his Ph.D. in Mechanical Engineering at UIC and received his Master of Science Degree in Chemical Engineering from Sharif University of Technology. He spent seven years of working experience in the oil and gas industry before joining UIC. His research interests are experimental studies of surface chemistry in catalytic and electrocatalytic reactions, electrochemical energy storage (e.g., metal-ion and metal-air batteries) and energy conversion (e.g., CO2 reduction reaction) systems as well as design, synthesis, and characterization of advanced materials for energy-related applications.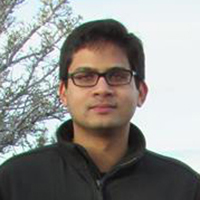 Baisravan HomChaudhuri will join the Mechanical, Materials and Aerospace Engineering Department as an Assistant Professor of Mechanical and Aerospace Engineering. HomChaudhuri served as a Postdoctoral Fellow in the Electrical and Computer Engineering Department of University of New Mexico prior to joining the MMAE deparment. He received his Ph.D. (2013) and MS (2010) in Mechanical Engineering from University of Cincinnati, and BE (2007) in Electrical Engineering from Jadavpur University (India). He previously held a Postdoctoral position at Clemson University International Center for Automotive Research. His research interest includes distributed optimization and control, optimal control, model predictive control, estimation methods, motion planning, reachability analysis, robotics, and connected vehicle systems.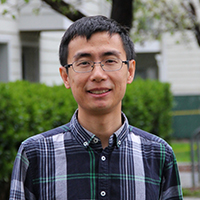 Heng Wang will join the Mechanical, Materials and Aerospace Engineering Department as an Assistant Professor of Materials Engineering. Before joining Illinois Tech, Wang was a postdoctoral research fellow at Lawrence Berkeley National Laboratory. He completed his Ph.D. at California Institute of Technology from 2008 to 2014. Before that he obtained his Bachelor's degree from Tsinghua University, China in 2005, and a joint Master's degree from Tsinghua and Tokyo Institute of Technology, Japan, in 2008. Heng is an experimental material scientist with long time interest in transport properties of semiconductors. He is the recipient of the Goldsmid Award 2014 from the International Thermoelectric Society, and a recipient of the Chinese government award for outstanding students studying abroad in 2012. At Armour, Heng will develop a research program to characterize, understand, and engineer charge and heat transport in semiconductors. His research will integrate with those from other groups in the department and throughout the campus.