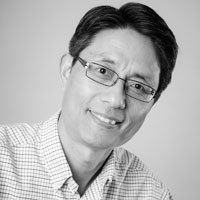 Yongi Yang, professor of biomedical engineering and Harris Perlstein Professor of Electrical and Computer Engineering, was recently elected as a new Fellow of the American Institute for Medical and Biological Engineering (AIMBE) for his outstanding contributions to medical image processing and analysis. Upon his induction at the 2018 AIMBE Annual Event April 8–9 at the National Academy of Sciences in Washington, D.C., he joined an elite group of prestigious medical and biological engineers that includes Nobel laureates, Presidential Medal of Science winners and members of the National Academies of Sciences, Engineering, and Medicine.
Armour's exceptional faculty members continue to be recognized by communities beyond their research disciplines. Upon his induction, Illinois Tech Armour College of Engineering now has five AIMBE fellows – joining Dean Natacha DePaola, Vincent Turitto, Philip Troyk, and Miles Wernick – to be in the top two percent of medical and biological engineers in the field.
AIMBE is a non-profit, honorific society of the most accomplished individuals in the fields of medical and biological engineering. AIMBE's mission is to advocate for biomedical engineering innovation through public policy initiatives. No other organization brings together academia, industry, government, and scientific societies into a highly influential community in medical and biological engineering.