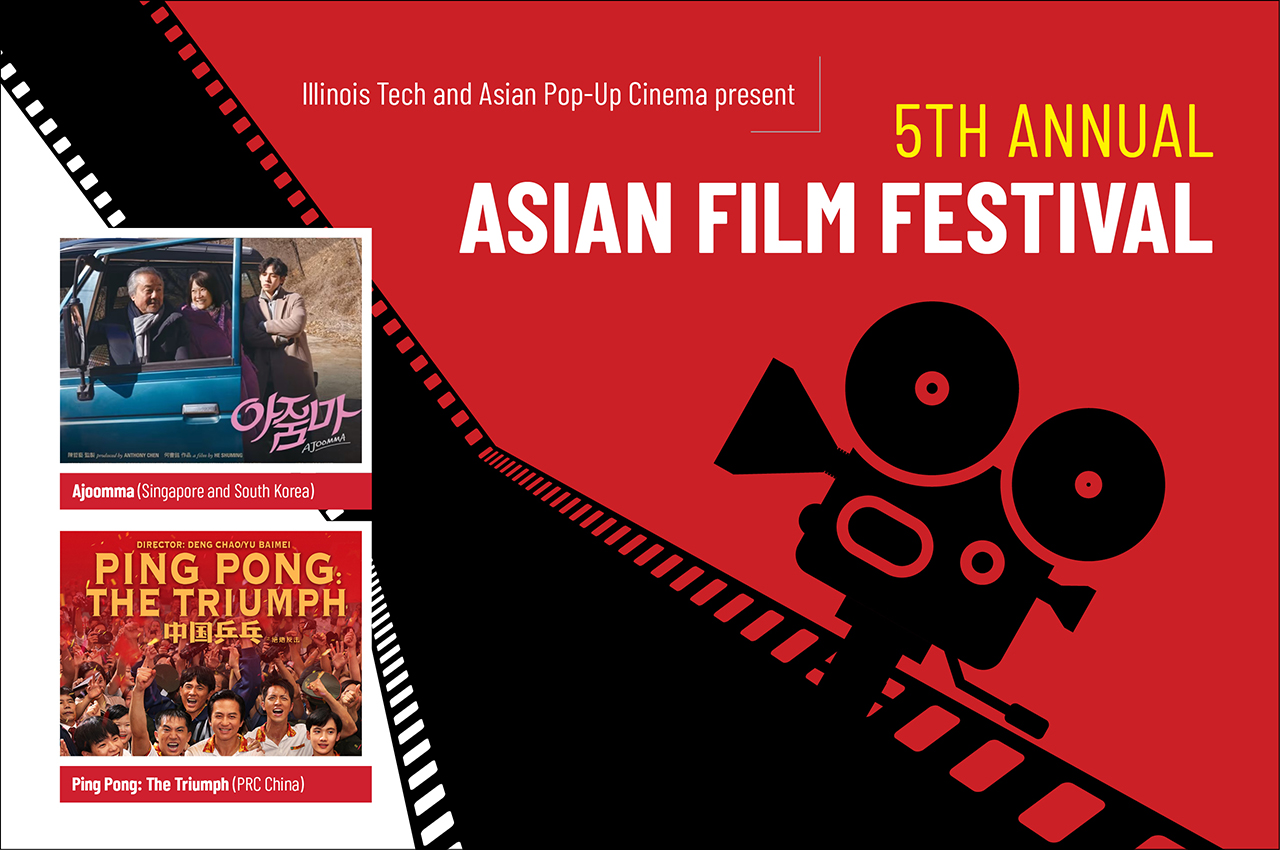 The Office of Community Affairs and Outreach Programs celebrates the 5th Anniversary partnership with Asian Pop-Up Cinema and will host the 2023 Asian Film Festival on March 25, 2023. The one-day festival will take place in the Schulz Auditorium in Michael Paul Galvin Tower, located at 10 W. 35th St. in Chicago.
This season, we are featuring family-friendly films with English subtitles from China and a collaboration between Singapore and South Korea. In Ajoomma, a middle-aged, Korean-drama obsessed widow from Singapore travels out of the country for the first time to Seoul and ends up getting lost. Her journey becomes an unexpected road of self discovery, as she comes to terms with the life she truly wants for herself, beyond her roles of daughter, wife and mother. Register here.
Ping Pong: The Triumph, is based on the amazing true story of Cai Xinhua, the man entrusted with forming a new national table tennis team. Assembling a motley crew of dynamic personalities, he must inspire and rally them to rise to their best against the face of incredible competition during the championships. Register here.
Admission is complimentary but you must register. Ajooma screens at 2:30 p.m and Ping Pong: The Triumph screens at 4:30 p.m. All attendees are welcome to enjoy complimentary Asian snacks and beverages and enter to win a raffle prize.