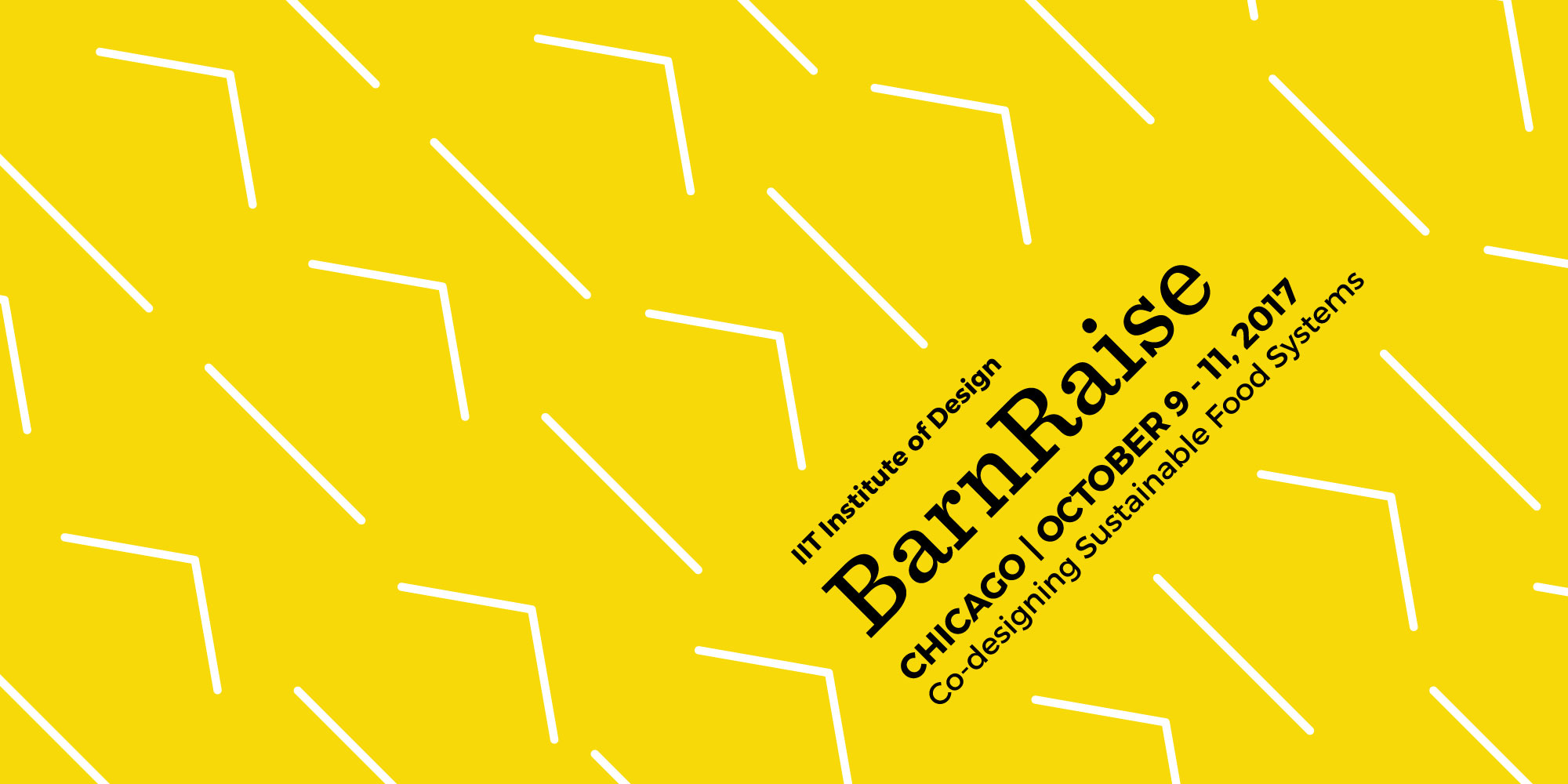 Illinois Tech's Institute of Design will host BarnRaise from Monday, October 9 through Wednesday, October 11.
BarnRaise is an impact-driven conference that connects designers, community-based organizations, topic experts, and participants to promote greater impact in the Chicago community. Multi-disciplinary teams will work together to discover common ground, unlock values, systemically approach the challenge, prototype ideas, and envision sustainable solutions.
Co-designing Sustainable Food Systems
From farms to kitchens, from markets to tables, waste is being generated. In 2016 the United States spent over $218 billion – 1.3% of GDP – growing, processing, transporting, and disposing of food that is never eaten. Each year, 52.4 million tons of food is sent to landfill, and an additional 10.1 million tons remain unharvested at farms, totaling roughly 63 million tons of annual waste (ReFed 2016).
Facilitated by designers, BarnRaise 2017 participants will work with a network of Chicago partners and collaborators to create innovative food systems considering sustainable principles. By understanding food waste as a critical path to reduce environmental impact and inefficient financial investments, as well as a means for promoting social innovation, BarnRaise will become a platform for imagining a sustainable future for Chicago food systems.
Illinois Tech students and faculty can register for $150 through Friday, September 15.
Learn more and register.