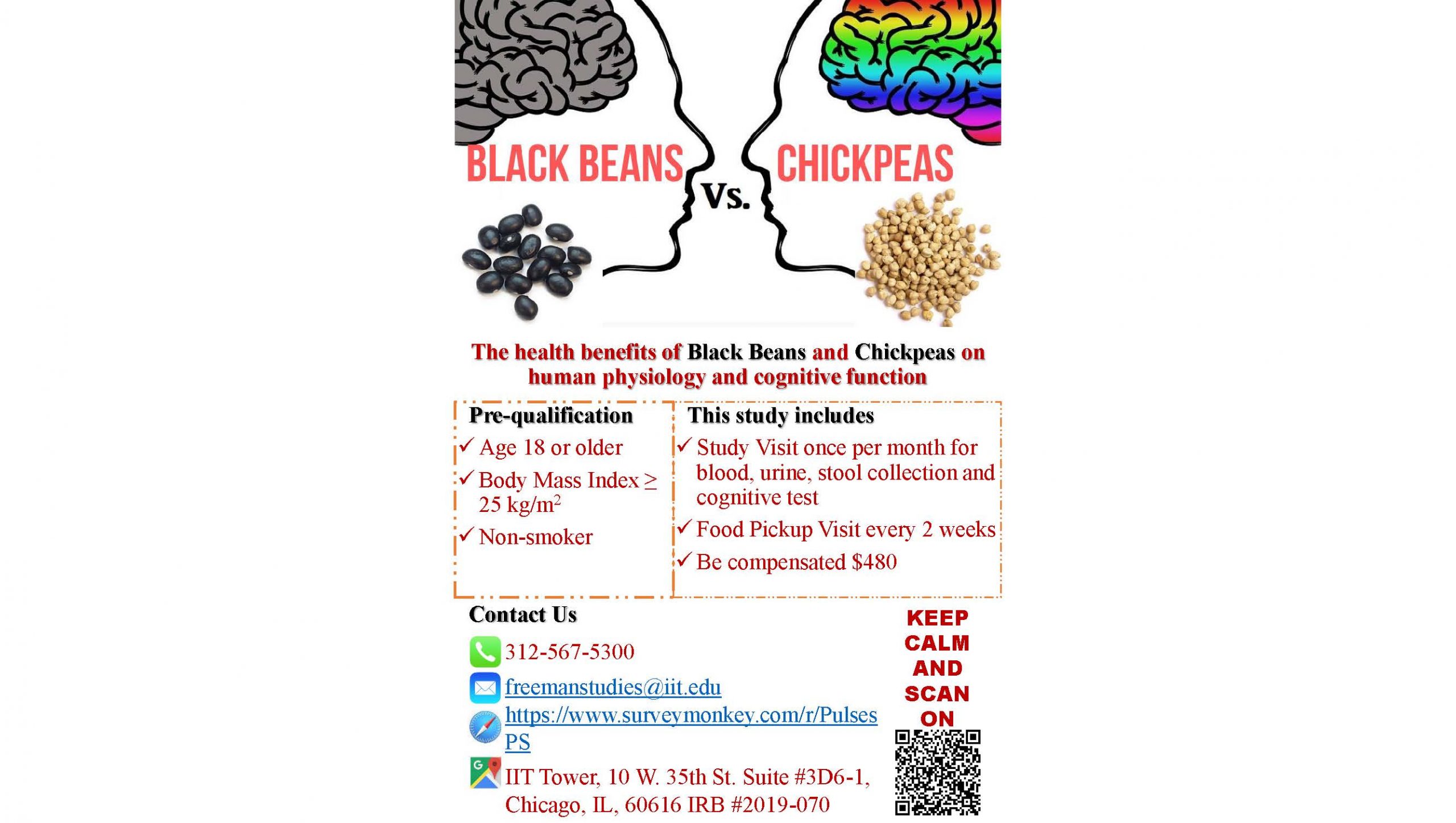 We are looking at the health benefits of black beans and chickpeas and their effect on human physiology? The Clinical Nutrition Research Center at Illinois Tech is looking for research volunteers.
How to be eligible?
Over 18 years old
BMI over 25.0
Non-smoker
What do you do if in the study?
Incorporate a food item (provided by us for FREE) into your daily diet for 12 weeks
Come in for food pickup every two weeks (four visits)
Study Day visits once a month for blood collection (three visits)
Compensation of $480
Complete the survey to see if you qualify!
Questions or want more information? Contact us via email or phone!
Phone: 312-567-5300       Email: freemanstudies@iit.edu