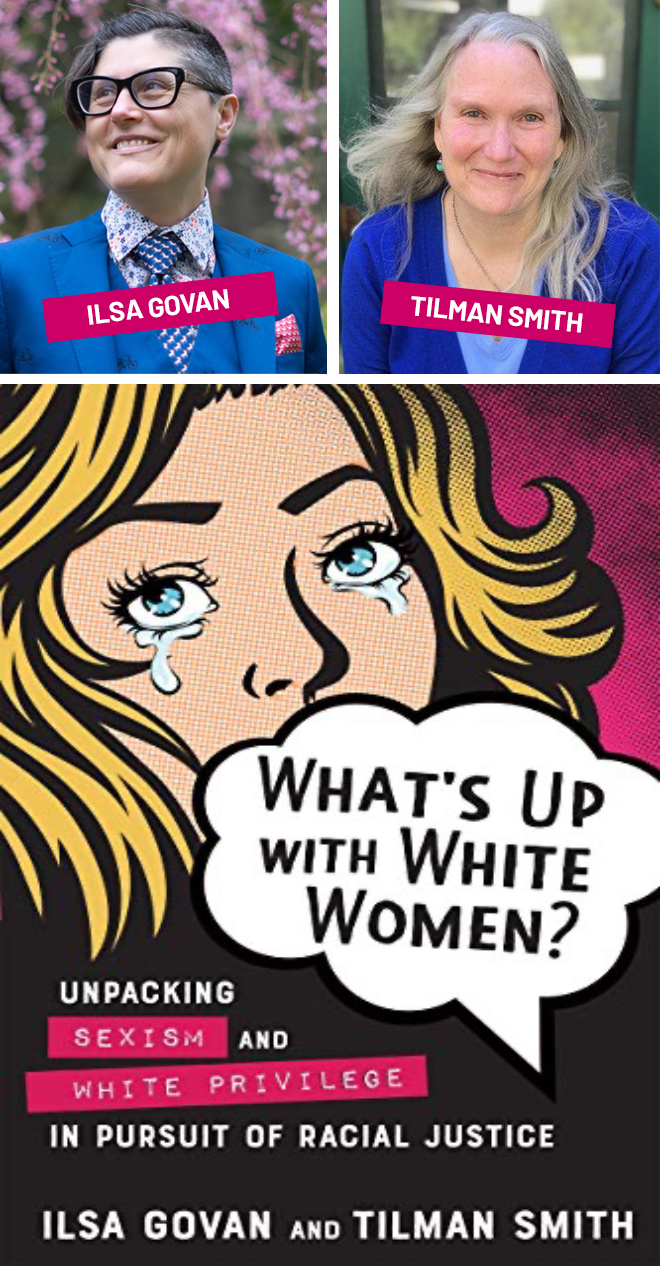 Sign up to participate in a book discussion with authors, Ilsa Govan and Tilman Smith on Monday, November 15, 3-4 p.m. online via Zoom. The book being discussed is: What's Up with White Women? Unpacking Sexism and White Privilege in the Pursuit of Racial Justice.
Sign up to attend the event using this link: https://forms.gle/XSKZL2Ln36EqXsCX6
Ilsa Govan has extensive experience as a facilitator, consultant, writer and social justice activist. As Co-Founder of Cultures Connecting (CulturesConnecting.com), she has led conversations about racial equity at workshops and conferences across the country. She also volunteers to co-coordinate the White Caucus at the annual national White Privilege Conference. Prior to Cultures Connecting, Ilsa worked as an Equity and Race Specialist for Seattle Public Schools where she was tasked with addressing institutional racism in a large organization.
Tilman Smith has been an educator and project manager for over thirty-five years, serving as a teacher, administrator, college instructor, caucus facilitator, trainer, and coach. She has facilitated workshops throughout the country on the topics of racial justice, white privilege, internalized sexism, and internalized white superiority. Currently, Tilman partners with government, educational, and non-profit agencies as a race-based caucus organizer, facilitator, trainer, and executive coach.
Contact Dionna Anderson (danderson1@iit.edu) if you would like to join the following networking groups:
Black Women at Illinois Tech
BIPOC Networking Group
LGBTQ+ Networking Group