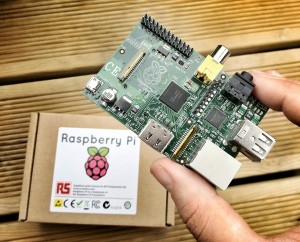 As technology-oriented organization on campus, the Information Technology and Management Organization (ITMO) is planning Pi Day around the Raspberry Pi computer.
The goal of Raspberry Pi Day is to educate people about this small, amazing, and inexpensive computer. Attendees will have the opportunity to try out a Raspberry Pi and build projects. Active modders, in the Raspberry Pi community, will join us as well via Google Hangout! There will be opportunities to get free items such as shirts, keychains, and other swag. Most importantly, we will be raffling off a few Raspberry Pi computers to give away!
ITMO's Pi Day
Thursday March 14, 2013
12:00-3:00 pm
IdeaShop (3440 S. Dearborn St. Suite 050)
Schedule of Events
12:00 – 12:30 – Introduction to Raspberry Pi and Previous Projects
12:30 – 1:00 – Built Time, get hands on with the Raspberry Pi
1:00 – 1:30 – Raspberry Pi Modders via Google Hangout
1:30 – 2:30 – More hands on experience with Raspberry Pi
2:30 – 3:00 – Closing statements, Raspberry Pi Raffle
Broadcasted Live
This event will be broadcasted live on YouTube.
Facebook
To see if your friends are going, check out the Facebook event!