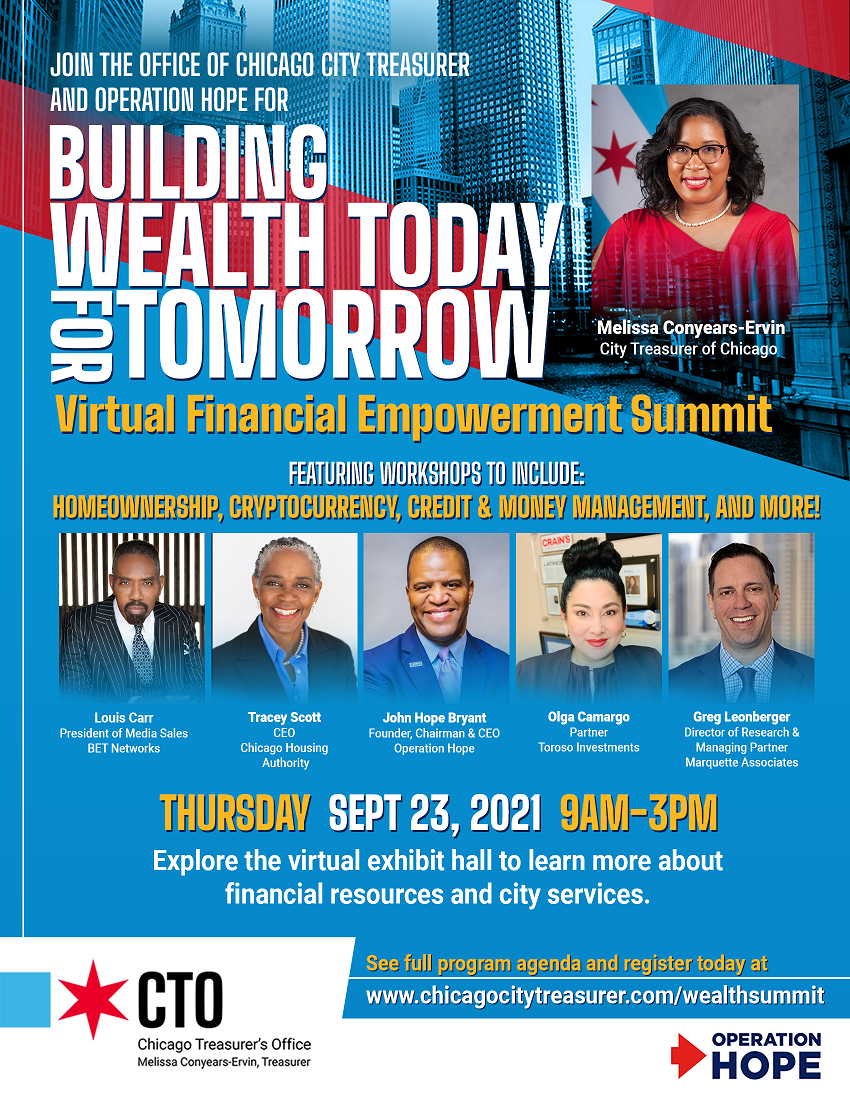 Join the Office of Chicago City Treasurer and Operation HOPE for Building Wealth Today for Tomorrow 2021, a free virtual financial empowerment summit on Thursday, September 23 from 9 a.m.-3 p.m.
The event is tailored to residents, small businesses and youth to provide access to capital, financial planning and credit building seminars, keys to homeownership and wealth building opportunities.
Join us for workshops led by subject matter experts in the following areas:
Homeownership
Financial Technology
Credit + Money Management
Small Business + More
For more information and to register for the event click here.
The Office of Chicago City Treasurer is also holding a Virtual Financial Services Career Fair on Thursday, October 14, from 9-5 p.m. More information is available at this link.