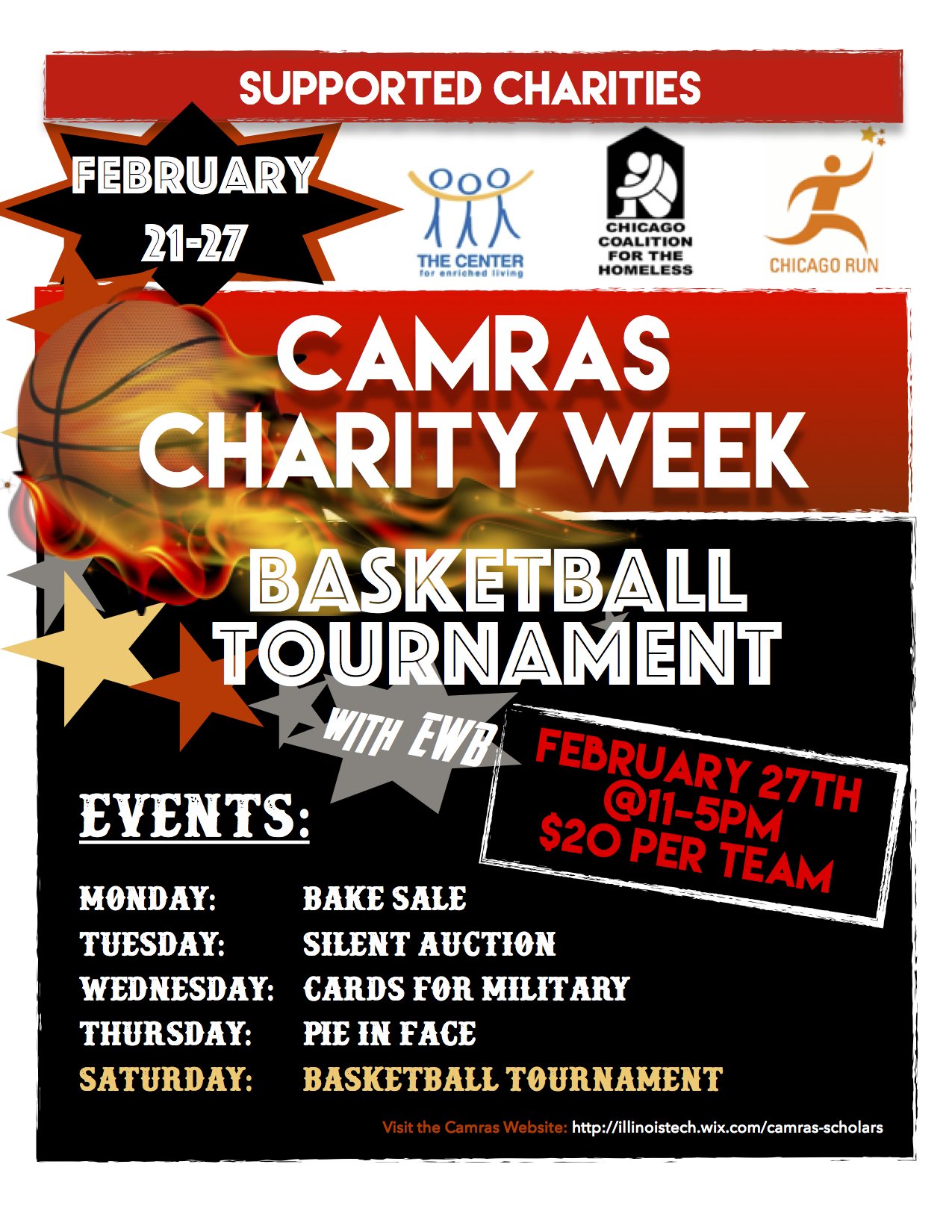 The Camras Scholars will be holding a series of fundraising events for local charities. Stop by their tables on The McCormick Tribune Campus Center (MTCC) Bridge to participate. The schedule of events is below:
Monday, February 22 – Buy freshly-baked goodies at the Bake Sale
Tuesday, February 23 – Bid on various items donated by our sponsors at a Silent Auction.
Wednesday, February 24 – Show your support for our nation's troops with Cards for the Military.
Thursday, February 25 – Throw a pie in someone's face.
There will also be a donation box for the Muslim Students Association clothing drive available throughout the week of Monday, February 22. All events will take place from 10 a.m.-1:40 p.m.
All money raised during Camras Charity Week will be donated to the charities chosen by the winners of the Basketball Tournament on Saturday, February 27 in Keating Sports Center. The tournament runs from 11 a.m.-5 p.m.; spectators are welcome.