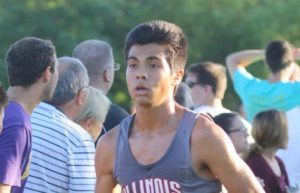 The Illinois Tech Men's Cross Country team competed at Benedictine University's Eagle Invite at St. James Farm in Warrenville, Ill. on October 7. Illinois Tech did not record a team score in the 8k race.
Illinois Tech Participants
Notes from the Meet
North Central won the meet and had the event's top two finishers.
There were 177 different participants in the field.
Up Next
The Scarlet Hawks will compete in the UW-Oshkosh AAE Invitational on Saturday, October 15. Race time is set for 2:15 p.m.