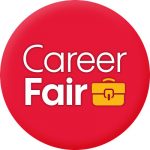 The Career Fair is just around the corner, taking place Wednesday, September 21, 2016.
Student and alumni job-seekers
Visit our website to view and research a list of companies attending and to see specific strategies to make the most of this event. Students, be sure to talk with your professors about your class schedule so you can attend between noon and 4 p.m. Select architecture firms will be in S.R. Crown Hall from noon-2 p.m., indicated on the company locations on the Fairs App website
Preparations
Before you attend a Career Fair, ask yourself the following questions.
Have you . . .
VIP Program
We encourage individuals who want to really stand out to employers to complete requirements for the Career Fair VIP Program.
View our complete Career Fair Checklist.
Style Guidelines
Professional dress is required for entry to our main Career Fair. Jeans, t-shirts, casual shoes (sneakers), shorts, and hats* will not be permitted. For more details, see the Illinois Tech Career Fair Style Guide or contact the Office of Campus Life.
*We do not discriminate against headwear worn for religious or cultural identity.
Clothing Closet
We have partnered with the Office of Campus Life to provide a "Clothing Closet" for students who want to borrow ties, shoes, blouses, pants, and more for the fair. The Clothing Closet will be in Hermann Hall Field Room Monday, September 19 and Tuesday, September 20 from 11 a.m.-5 p.m. and September 21, (Career Fair day) from 9:30 a.m.-3:30.p.m. Contact Lynne Meyer (lmeyer2@iit.edu) with questions about, or to donate clothing to, the Clothing Closet.
The September 21 Career Fair is proudly sponsored by Intelligent Medical Objects, Inc.
– – –
If you need an accommodation for a disability to fully participate in any of these events, please contact the Center for Disability Resources at disabilities@iit.edu or 312.567.5744.