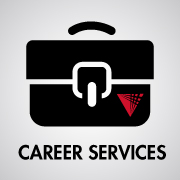 Career Services is offering the following workshops for the week of Monday, November 16:
2015 Walk-in Hours
Where: Hermann Hall, Room 113
Description: We are open for walk-ins Wednesday-Friday from 12:30 p.m.-4:30 p.m. Staff will see students on a first-come, first-served basis. To make an appointment to see a career coach outside of walk-in hours, log in to Jobs4Hawks and request an appointment under "Career Tools and Advising" on the right panel.
Wednesday, November 18, 2015
4:30-5:30 p.m.
U.S. Business Culture and Ethics 
Where: Perlstein Hall, Room 108
Description: Guest lecturer George Dong will talk about his experience with navigating the norms of business culture in the United States, including the steps he took in a path that led to a job offer from Google. Some topics of this workshop will be business communications, etiquette, professional and personal boundaries, and what to write (and not write) in an email, cover letter, and/or résumé. Dong is the director of finance and operations at Teach For America-Chicago, and will talk about U.S. business culture from the perspective of other cultures.
Thursday, November 19, 2015
4:30-5:15 p.m.
What's Your Story?
Where: Siegel Hall, Room 202
Description: This workshop, in departure from the shopworn "30-Second Elevator Pitch" paradigm, is designed to help you know what to say to employers to sell your skills, settle your nerves, and put you in the mindset of an employer. Attend this workshop and show employers that you have prepared to converse with contacts naturally and professionally.
Mark your calendars for this event:
CAEE Job Fair
Monday, November 23, 2015
4-7 p.m. | Hermann Hall
Illinois Tech students and alumni are invited to attend the Civil, Architectural and Environmental Engineering (CAEE) Job Fair.
Meet representatives from the engineering and construction industry for internships, part-time, and full-time employment opportunities. Firms are seeking candidates in the areas of Architectural Engineering, Civil Engineering, Construction/Engineering Management, Environmental Engineering, Structural Engineering, and more.
Questions? Contact Andres Garza at agarza1@iit.edu for more information.
Career Services at Illinois Tech
Website | Facebook | Twitter | Instagram