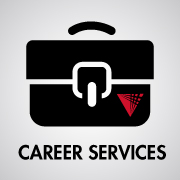 Career Services is offering the following workshops for the week of Monday, October 5:
New Fall 2015 Walk-in Hours:
Where: Hermann Hall, Room 113
Description: Our hours have changed. We are now open for walk-ins Wednesday through Friday from 12:30-4:30 p.m. Staff will see students on a first-come, first-served basis. To make an appointment to see a career coach outside of walk-in hours, email careerservices@iit.edu.
Wednesday, October 7, 2015
4:30-5:30 p.m.
Salary Negotiations Workshop
Where: Perlstein Hall, Room 108
Description: Do you know how to prepare for a job negotiation process, so that you don't accept a job offer without understanding and discussing the salary and benefits? This workshop will teach you how to leverage your knowledge and skills to get the best possible compensation for your job, and avoid the most common mistakes job seekers make when given an offer. Specifically, this workshop will cover where to research salaries, what kinds of things to consider in this comparison (location, experience, degree, etc.), and how to review compensation packages like benefits, retirement, vacation, and more.
Thursday, October 8, 2015
4:30-5:30 p.m. 
Strong Skills Workshop
Where: TBD
Description: TBD
Friday, October 9, 2015
12:50-1:40 p.m. 
Job Search Strategies Workshop
Where: Perlstein Hall, Room 109
Description: Searching for a job can seem like a daunting task. If you feel stuck in the process or haven't started your career search, this workshop will re-energize your efforts. Career Services staff will show you specific tools and strategies that will turn your job search into a tangible process that efficiently makes use of your time.
Mark your calendars for these events:
The 2-Hour Job Search: A presentation by author and associate director at Duke University's Fuqua School of Business, Steve Dalton, on Monday, October 12,, from 1:30-4 p.m.
Learn more about The 2-Hour Job Search book and method here.
RSVP here.
Career Services at Illinois Tech
Website | Facebook | Twitter