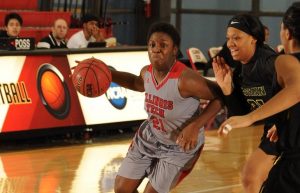 The Illinois Tech Women's Basketball team traveled to Carthage College on February 4 for a noon contest. Carthage defeated the Scarlet Hawks 73-38.
How it Happened
The first half belonged to Carthage, as the hosts had quarters of 25 and 17 points, building a 42-16 halftime advantage.
In the third quarter, the Scarlet Hawks were able to get some offense going, tallying nine points.
The stronger third led to a great fourth for the Hawks, outscoring Carthage 13-11.
Scarlet Hawk Standouts
Up Next
Illinois Tech hosts Grace Bible on Tuesday, February 7 at 5 p.m. in the Keating Sports Center. Live audio, video, and stats will be provided. The live audio will be powered by Illinois Media School.