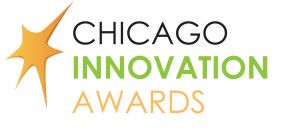 For the 13th consecutive year, the Chicago Innovation Awards will celebrate the creative spirit of the Chicago region by honoring its most innovative new products and services on Thursday, October 30, 2014 at the Harris Theater in Chicago.
This year's winning organizations may be large or small, for-profit or not-for-profit, high tech, low tech or no tech, across all industries, but they are all tied together by their commitment to innovation.
IIT students can register and receive 50 percent off of tickets using the promo code: ciastudent. Learn more.