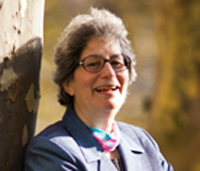 Alumna Susan Solomon (CHEM '77), internationally renowned atmospheric scientist, was awarded the BBVA Foundation Frontiers of Knowledge Award in the Climate Change category. She is currently the Ellen Swallow Richards Professor of Atmospheric Chemistry and Climate Science in the Department of Earth, Atmospheric and Planetary Sciences at Massachusetts Institute of Technology.
The BBVA Foundation promotes excellence in scientific research by funding projects, and disseminating the results through workshops, symposia, lectures, and publications. The Frontiers of Knowledge Award seeks to recognize world-class research, "prizing contributions of broad impact for their originality and theoretical significance."
Solomon was chosen for this honor for her work which established links between human activity, the behavior of atmospheric gases, and the alteration of global climate patterns. The nomination jury stated of her win, "[Solomon] has contributed, through her research and leadership, to the safeguarding of our planet."
College of Science Dean Russell Betts said, "We are delighted that one of our most distinguished alumna has been recognized in this way—it speaks well of the rigorous grounding she received at IIT."
Solomon was elected to the U.S. National Academy of Sciences in 1992 at age 36, the youngest member at the time, and has received numerous other honors, including the National Medal of Science. She was co-chair of Working Group 1 of the Intergovernmental Panel on Climate Change (IPCC) and helped to compile a landmark report on global warming. In 2007, the IPCC and former Vice President Al Gore shared in the Nobel Peace Prize for their efforts. Solomon was named one of the 100 Most Influential People in the World by Time magazine in 2008.
Learn more about Solomon's work on climate change here.