Chicago-Kent College of Law Associate Professor of Law and Director of the Law Lab Daniel Martin Katz was inducted as a fellow of the College of Law Practice Management on October 27 at the organization's 2017 annual meeting in Atlanta.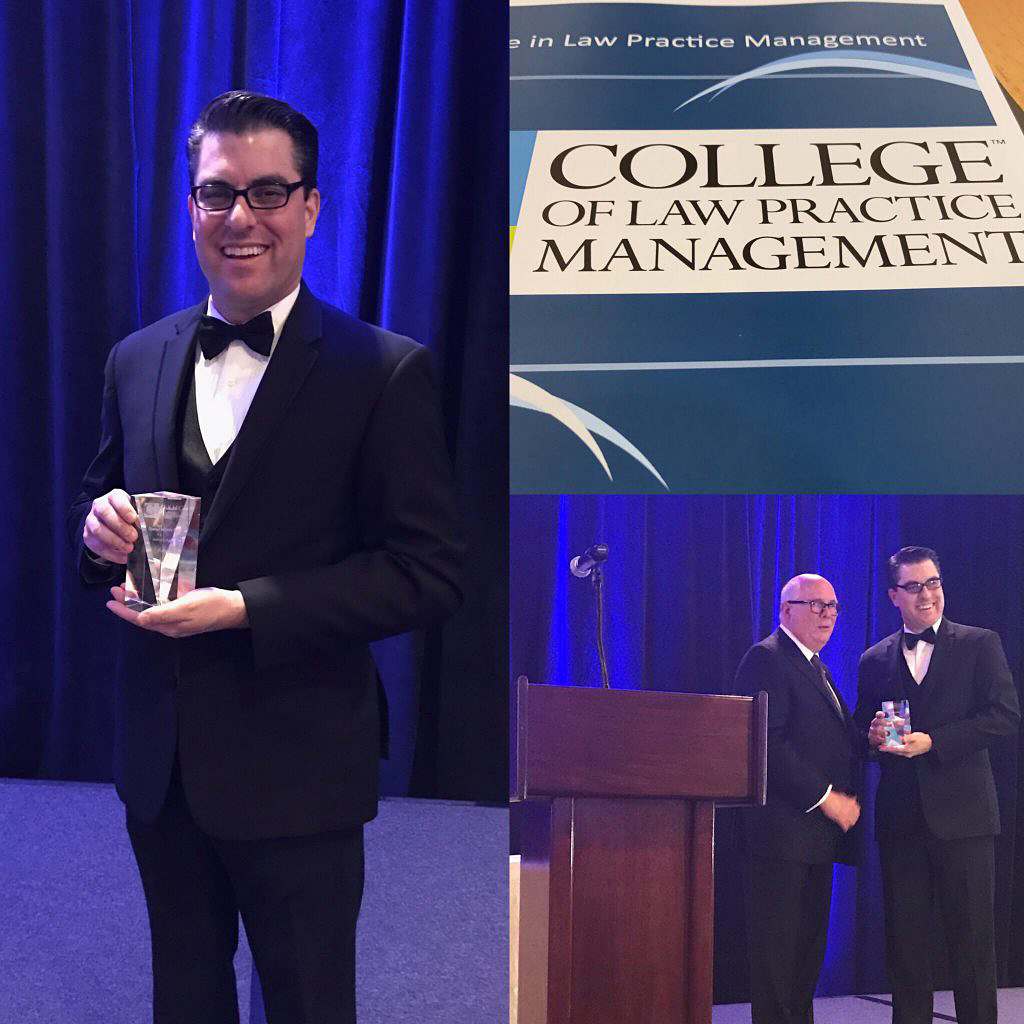 The College of Law Practice Management was formed in 1994 to honor and recognize distinguished law practice management professionals, to set standards of achievement for others in the profession, and to fund and assist projects that enhance the highest quality of law practice management. Each year, new fellows are nominated by their peers and elected by the college's board of trustees.
Katz is a scientist, technologist, and law professor who applies an innovative polytechnic approach to teaching law to help create lawyers who can handle today's biggest societal challenges. At Chicago-Kent, he founded the Law Lab, an interdisciplinary teaching and research center devoted to legal futurism, and teaches Practice & Professionalism, E-Discovery, Legal Analytics, Legal Project Management + Legal Process Improvement, and Civil Procedure. In spring 2018, Katz will co-teach a new course titled Blockchain, Cryptocurrency + Law with alumnus Nelson Rosario '14.
Katz's forward-thinking ideas helped earn him acknowledgement in the 2013 Fastcase 50, which "recognizes 50 of the smartest, most courageous innovators, techies, visionaries, and leaders in the law." He was also named to the ABA Journal's 2013 Class of "Legal Rebels," a prestigious group of change leaders in the legal profession.