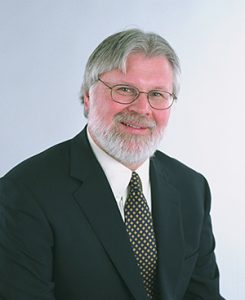 Douglas S. Massey of Princeton University will address the topic "Train Wreck: U.S. Immigration and Border Policy, 1965-2010" at Chicago-Kent College of Law's 2018 Centennial Lecture on Thursday, March 8 at 3 p.m. in the Judge Abraham Lincoln Marovitz Courtroom at Chicago-Kent. A reception will follow.
Massey is the Henry G. Bryant Professor of Sociology and Public Affairs at Princeton University's Woodrow Wilson School of Public and International Affairs. His recent books include Climbing Mount Laurel: The Struggle for Affordable Housing and Social Mobility in an American Suburb (Princeton University Press) and Brokered Boundaries: Creating Immigrant Identity in Anti-Immigrant Times (Russell Sage).
The lecture is free and open to the public, but space is limited. RSVP here.