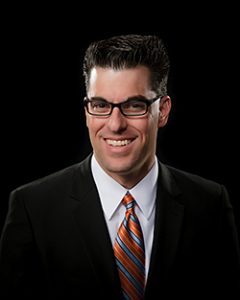 Daniel Martin Katz, director of The Law Lab at Chicago-Kent College of Law at Illinois Tech, has been named to the board of advisors of the Institute for the Advancement of the American Legal System (IAALS).
A national, independent research center dedicated to advancing excellence in the American legal system, IAALS draws on the wisdom, experience and counsel of nationally recognized experts from the legal, academic and business professions who comprise their board of advisors. The board provides insight and recommendations for IAALS as a whole, as well as for initiatives and projects.
Katz is a scientist, technologist and law professor who applies an innovative polytechnic approach to teaching law, meshing litigation and transactional knowledge with emerging software and other efficiency-enhancing technologies to help create lawyers for today's challenging legal job market. Katz's forward-thinking ideas helped to earn him acknowledgement in the 2013 Fastcase 50, which "recognizes 50 of the smartest, most courageous innovators, techies, visionaries, and leaders in the law."
He was also named to the ABA Journal's 2013 Class of "Legal Rebels," a prestigious group of change leaders in the legal profession. At Chicago-Kent, he teaches Civil Procedure, E-Discovery, and Entrepreneurial Lawyering and founded The Law Lab, an interdisciplinary teaching and research center devoted to legal futurism.