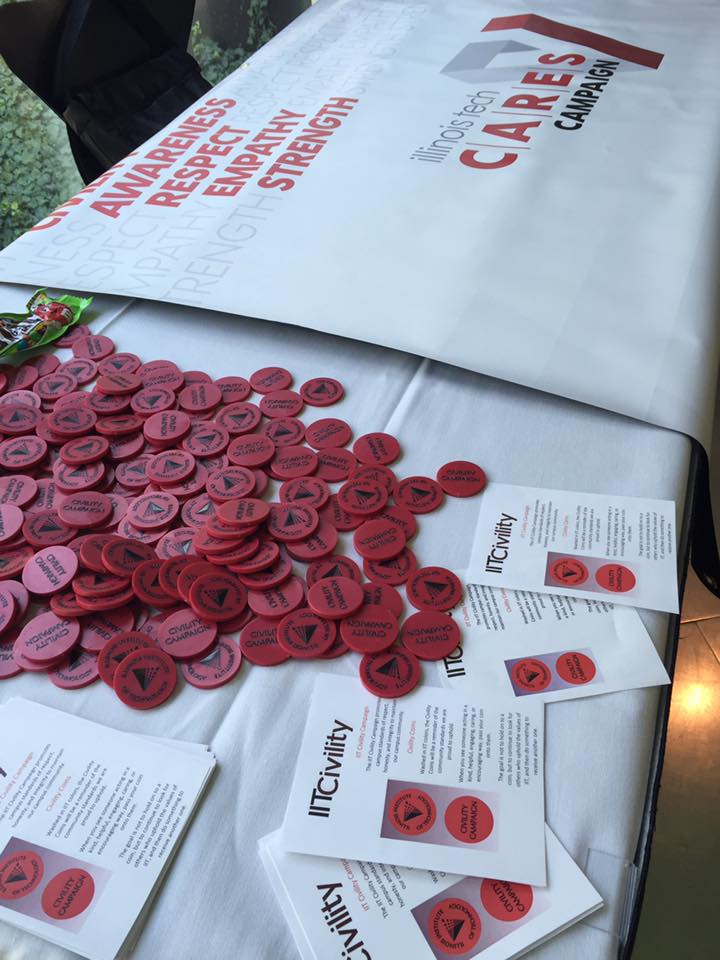 The Illinois Tech Civility Campaign promotes campus standards of respect, honesty, and integrity to maintain our campus community.
Civility Coins
Washed in Illinois Tech colors, the Civility Coins will be a reminder of the community standards we are proud to uphold. When you see someone acting in a kind, helpful, engaging, caring, or encouraging way, pass your coin onto them. The goal is not to hold on to a coin, but to continue to look for others who uphold the values of the university.
How great it is to be part of a community that supports caring for one another in this way. So many of you have signed the Illinois Tech CARES banner, which will make its way around campus before being displayed in Center Court.
Upcoming Events:
Sex Ed Boot Camp: Taking Care of Your Privates
Thursday, October 13, 2016 at 6:30 p.m.
The McCormick Tribune Campus Center, Center Court
Click here for event details.