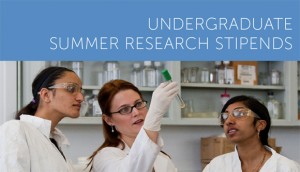 Matt Bauer, associate dean for academic affairs, College of Science and Letters, announced the winners of this year's CSL Undergraduate Summer Research Stipends. Each student will receive $5,000 to do research with a faculty member this summer.
Read about the nine student researchers and their summer projects on the College of Science and Letters website.
Undergraduate Summer Research Stipends offer undergraduate students the opportunity to see what it is like to work in a lab alongside faculty who are leaders in their fields of research. Students explore their interests, solve problems, advance knowledge, and prepare for their next step—whether graduate school, medical school, or the workplace.