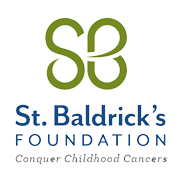 Colleges Against Cancer of Illinois Tech will host its annual St. Baldrick's event on Saturday, October 14 at 3 p.m. in Farr Field, right next to Farr Hall. There will be music, food, raffles, and head shaving. Show your support for your fellow students getting their heads shaved, or Brave the Shave and become a shavee.
This will be our third year competing against other colleges in the Battle of the Bald, so come show your support and help us reach our goal.
To donate or sign up, click here.
The event will raise money for the St. Baldrick's Foundation, which funds childhood cancer research with the goal of conquering childhood cancers. Learn more at www.stbaldricks.org.