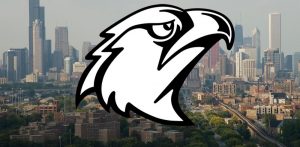 The Illinois Institute of Technology Department of Athletics is happy to announce the elevation of Marc Colwell and Usha Gilmore to larger administrative roles.
Colwell has been promoted to associate athletic director for operations, while Gilmore is the new assistant athletic director for facilities and compliance. Both will continue to serve in their head coaching roles, while Gilmore will also continue to hold her role as senior women's administrator.
"As the department grows and develops, we will need to have a more focused and precise approach to the administrative functions and operations required," explained Director of Athletics Joe Hakes. "Marc and Usha have both proven their ability to provide leadership and service to the department, especially over the past year."
In Colwell's role, he will work with the budgeting and financial functions of the athletic department. Colwell will also be Illinois Tech athletics' liaison with the Offices of Human Resources and Student Affairs. Gilmore will oversee athletics' compliance operation, as well as continued oversight of the department's facilities.
"We will become a more efficient and productive group with these roles taking on significance," Hakes added. "I look forward to improved experience for our student-athletes and a solid foundation for the Athletic Department to build on."