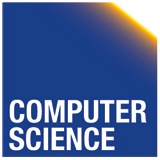 Building on the success of the 40th anniversary celebration last year, the Department of Computer Science will hold the newly-established annual reunion of IIT CS alumni, faculty and friends on October 28-29, 2012.
The event will begin with a social gathering the evening of Sunday, October 28. The formal program on Monday, October 29 will include a distinguished lecture delivered by CS alumnus and National Academy of Engineering member Jack Dongarra and panel discussions reminiscing on the past and discussing future opportunities for both the department and computer science in general.
Sunday, October 28, 5–7 pm
Cocktail reception and hors d'oeuvres
Idea Shop at University Technology Park at IIT
3440 South Dearborn Street, Chicago
Monday, October 29
The McCormick Tribune Campus Center (MTCC)
IIT Main Campus
33rd and State Street, Chicago
8:30 a.m. Check-in // Continental Breakfast // Student Posters
9:30 a.m. Welcome
9:45 a.m. Keynote featuring Dr. Jack Dongarra "Algorithmic and Software Challenges when Moving Towards Exascale"
11:00 a.m. Break
11:15 a.m. Panel on CS Innovation
12:30 p.m. Lunch & Informal Sharing of Memories
Please RSVP online by October 12
For more information and event updates visit the CS website or contact Dawn DeBartolo.