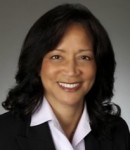 Alumna Sherrie Brown Littlejohn (M.S. CS '82), an executive vice president at Wells Fargo, will be the keynote speaker at the annual reunion of the Computer Science Department on Wednesday, October 2 at 9:30 am, MTCC Auditorium. Faculty, students, alumni and other friends are welcome.
Littlejohn heads the Enterprise Architecture and Strategy group at Wells Fargo with responsibility for architecture governance, enterprise architecture, technology strategy, system review and the information technology operating model program. Prior to that, she was head of Network Services and Operations—a group providing voice, video, wireless, data network and firewall architecture, planning, engineering, telecom expense management, and operational support for network components within Wells Fargo.
Charles Bauer, professor of computer science emeritus, will be honored at a lunch following the speech.
In addition, a panel discussion regarding "Data Science, Innovation and IIT" will take place at 11:15 a.m. Vice Provost for Research Dennis Roberson will serve as moderator and Littlejohn along with Computer Science Chair and Professor Xian-He Sun; Computer Science Professor Shlomo Argamon; Founder and Vice Chairman of Cleversafe Chris Gladwin, and Cleversafe software architect Wesley Leggette will be panelists.
See an online schedule.
To RSVP online or contact Dawn DeBartolo at 312.567.5124.